Overview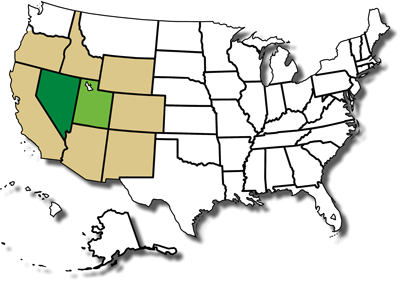 Nevada-Utah Cohort
The department is committed to the cohort approach because of the structure and community that it provides to graduate students. You can earn your Master's of Science degree in Library Science or Information Science by completing our ALA-accredited program, through our unique blended and online format. Students are to attend two On-site Institutes during the first and second semesters and complete the rest of the degree online!
This program is available to persons living in Nevada or Utah, as well as the surrounding states.
On-site Institute Blended Learning
The On-site Institute portion of the master's program includes an orientation, technology training, instruction in the master's program core courses, and academic advising as well as social activities and time to network with your classmates and the UNT Department of Information Science faculty. The UNT cohort learning approach helps you make connections with your colleagues and prepares you for your future as a librarian or information professional.
Questions?
Yvonne Chandler, yvonne.chandler@unt.edu
The UNT Department of Information Science has a long history of providing high-quality programs at sites that are often many miles from the home campus in Denton. In receiving its current accreditation renewal by the American Library Association, the Committee on Accreditation commended the department for its outreach efforts.
Each of these individuals is committed to the Nevada/Utah Cohort and can be reached by email, postal mail, fax and phone.