The UNT Library and Information Science Student Association (LISSA) hosted their Fall semester virtual All School's Day on Friday, October 23rd via Zoom. The theme for the event was "Design and Innovation in Information and Library Science". The event welcomed four diverse speakers from various industries who provided important professional advice & inspiration for the students who participated.
"All School's Day is a chance for each college to showcase the depth, diversity, and innovation of their field," said Nicole Norelli, president of LISSA and a master's student in the Library Science program. "We chose our speakers so t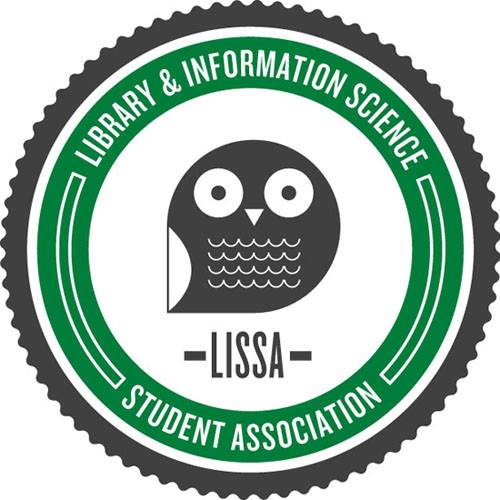 hat students would see the broad range of people and career paths they can interact with through library and information science, and encourage them to think outside the box when it comes to their own goals and interests," she added.
The event opened with a presentation from Dr. Kinshuk, dean of the College of Information. In his presentation he encouraged graduate students to write and publish, emphasizing the value of practice and seeking feedback in the process of manuscript creation. Dr. Kinshuk shared some great resources and his presentation helped boost some students' confidence about their writing.
The second presenter for the morning was Niqui O'Neill who is a Digital Technologies Development Librarian at North Carolina State University. O'Neill has made great strides both in her career and in her innovative side projects. Her presentation covered the many coding and digital librarianship projects she has developed.
The afternoon session opened with UNT alumnae, Dr. Angel Durr, a 2018 graduate of the Information Science Ph.D. program. Dr. Durr is an information professional, entrepreneur, and founder of DataReady DFW, a non-profit organization striving to educate a local workforce through accessible and affordable data science training. She is the definition of multi-disciplinary and her presentation, while given through the lens of data analytics, touched on the value of information science in many aspects of our lives and the value of students embracing their own multi-disciplinary knowledge. Dr. Durr encouraged students to get creative with the courses they choose to take, seek advice and mentorship from faculty, and step outside of their comfort zones in order to grow professionally.
The final speaker for the day was Marlon Hernandez, a 2015 graduate of the UNT Master of Science in Information Science program. Hernandez, who is currently an Information and Configuration Management Engineer with NASA offered insight from the corporate or private side of information science that students often forget to consider. He touched on all the creative and interesting career options available to those with an information or library science degree. Having had a somewhat non-traditional career path himself, Hernandez urged information science students to be open to trying new things.
An exciting and hands-on aspect of the All School's Day was a collaboration with the UNT ASIS&T Student Chapter for a practice poster session. Despite having just a few poster entries, UNT ASIS&T officers shared their own posters and introduction speeches. This was followed by a discussion about how to create a poster, develop an effective "elevator speech", and resources for the entire process. Those in attendance received the ASIS&T poster rubric and have been encouraged to start developing their own posters for the Multidisciplinary Information Research Symposium (MIRS) to be held in the Spring 2021 semester, where an official poster competition will be held. MIRS in a one-day symposium hosted by the UNT ASIS&T Student Chapter.
Recordings of the All School's Day presentations are available for students through the UNT LISSA Canvas page.