The Department of Information Science congratulates Celeste Perez, a student in the M.S. in Library Science program who was among the 20 additional recipients awarded scholarships by the American Library Association (ALA) Spectrum Scholarship program.

The American Library Association announced in January, funding from an anonymous donor to provide an additional 20 scholarships as part of the 2020-2021 Spectrum Cohort. This comes in response to Executive Director, Tracie D. Hall's prioritization of the association's strategic focus on digital and information access and a call for rapid diversification of the LIS field.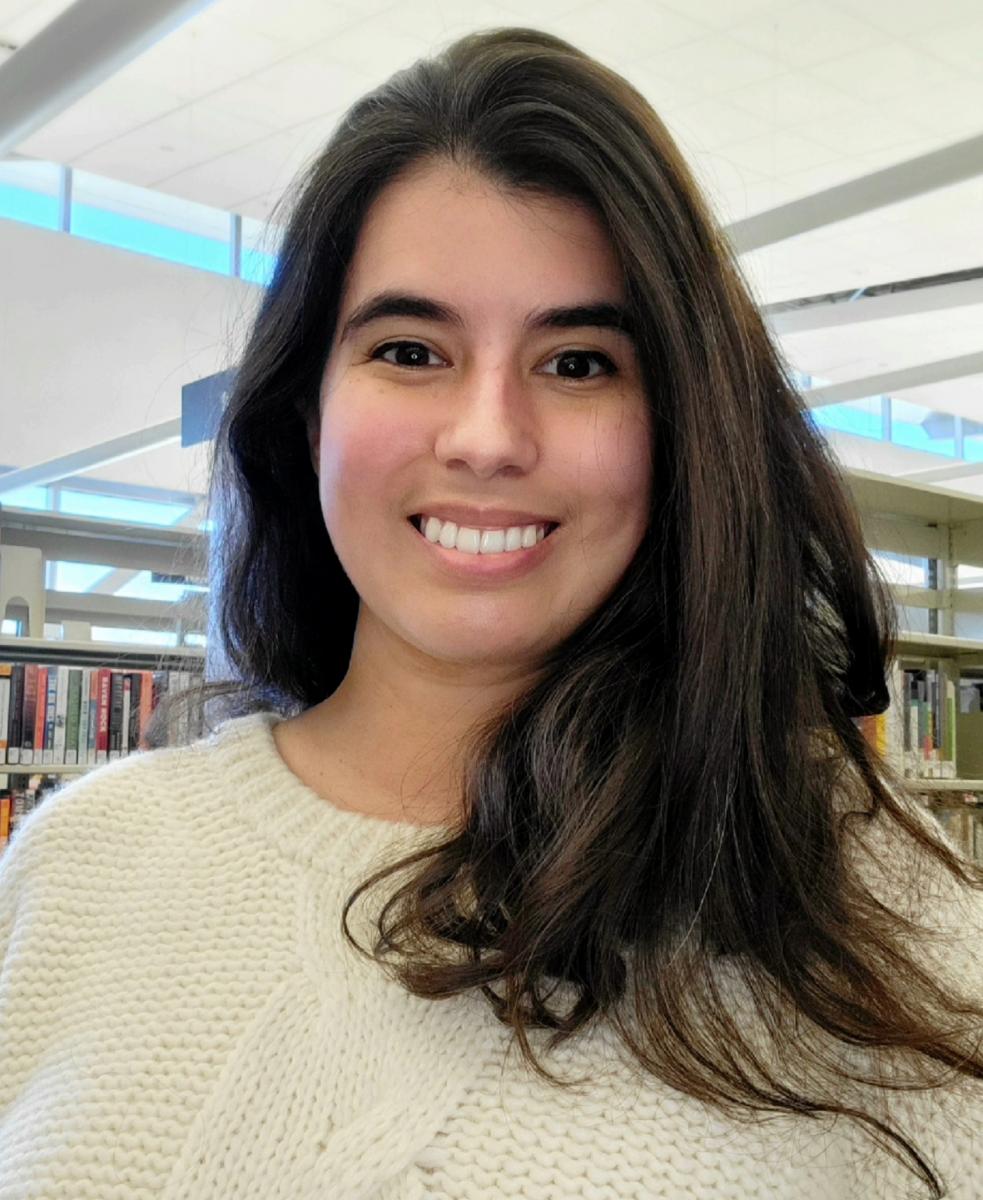 The Spectrum Scholarship Program recruits and provides scholarships to American Indian/Alaska Native, Asian, Black/African American, Hispanic/Latino, Middle Eastern and North African, and/or Native Hawaiian/Other Pacific Islander students to assist them with obtaining a graduate degree and leadership positions within the profession and ALA. According to the program's website, "Spectrum Scholars are selected based on their commitment to community building and planned contributions to making social justice part of everybody's everyday work in LIS."

Perez joins the group of the 2020-2021 Spectrum Scholarship cohort, where three current students in the M.S. in Library or Information Science program were also awarded scholarships.

"Accepting the Spectrum Scholarship feels unreal," says Perez. "It's a validation that there are people who believe in your potential and in your ability to make things happen. Giving back to the community that helped to raise me has always been my goal, and this brings me one step closer to doing that."

The child of an intergenerational immigrant family, Celeste Perez is an advocate for the advancement of marginalized groups. Her experiences as a disabled Latina inform her mission to improve access, inclusivity, and social justice in libraries. No stranger to advocacy, she is familiar with breaking barriers and promoting diversity at a systemic level.
Perez holds a Master of Science in global retailing from University of Houston and a B.S. in radio-TV-film from University of Texas at Austin. Since pursuing her education, Perez has earned several accolades. In 2017, she was the recipient of the University of Houston's Merchandising Star Award. She was also a 2011 Emma Bowen Foundation Fellow partnered with Comcast. Some of her professional work includes digital media internships with the Conan show and Threshold Animation as a University of Texas in Los Angeles Program student. She has presented research on retail marketing to some of Houston's most esteemed retail personas.

Surrounded in life by strong female role models like her aunt, one of the first Latinas to serve in the Illinois State Senate, Celeste says she hopes to contribute to her family's list of history-making accomplishments.
"Winning this means that I can one day pay it forward to other people like myself who need a mentor to help pave the way," says Celeste.

Currently, Celeste serves as a Library Assistant with the Mission Bend branch of Fort Bend County Libraries. She intends to pursue a career as an Adult Services Librarian in a public library system upon completion of her master's degree.
The ALA Spectrum Scholarship awards $5,000 to assist with educational costs and provides recipients the opportunity to attend the Spectrum Leadership Institute for professional development, networking, and mentoring opportunities. Applications for 2021 ALA Scholarships are currently being accepted through March 1, 2021.
Published February 3, 2021.