Jessica Fitzpatrick, a Department of Information Science graduate has been recognized by the Library Journal as a 2022 Mover & Shaker. The Library Journal's Movers and Shakers award recognizes librarians and library workers who have done transformative work in their libraries, schools, and communities.
Jessica graduated with her M.S. in Library Science and School Librarian Certification in 2017. She is a high school librarian in Houston, TX and is in her tenth year of education.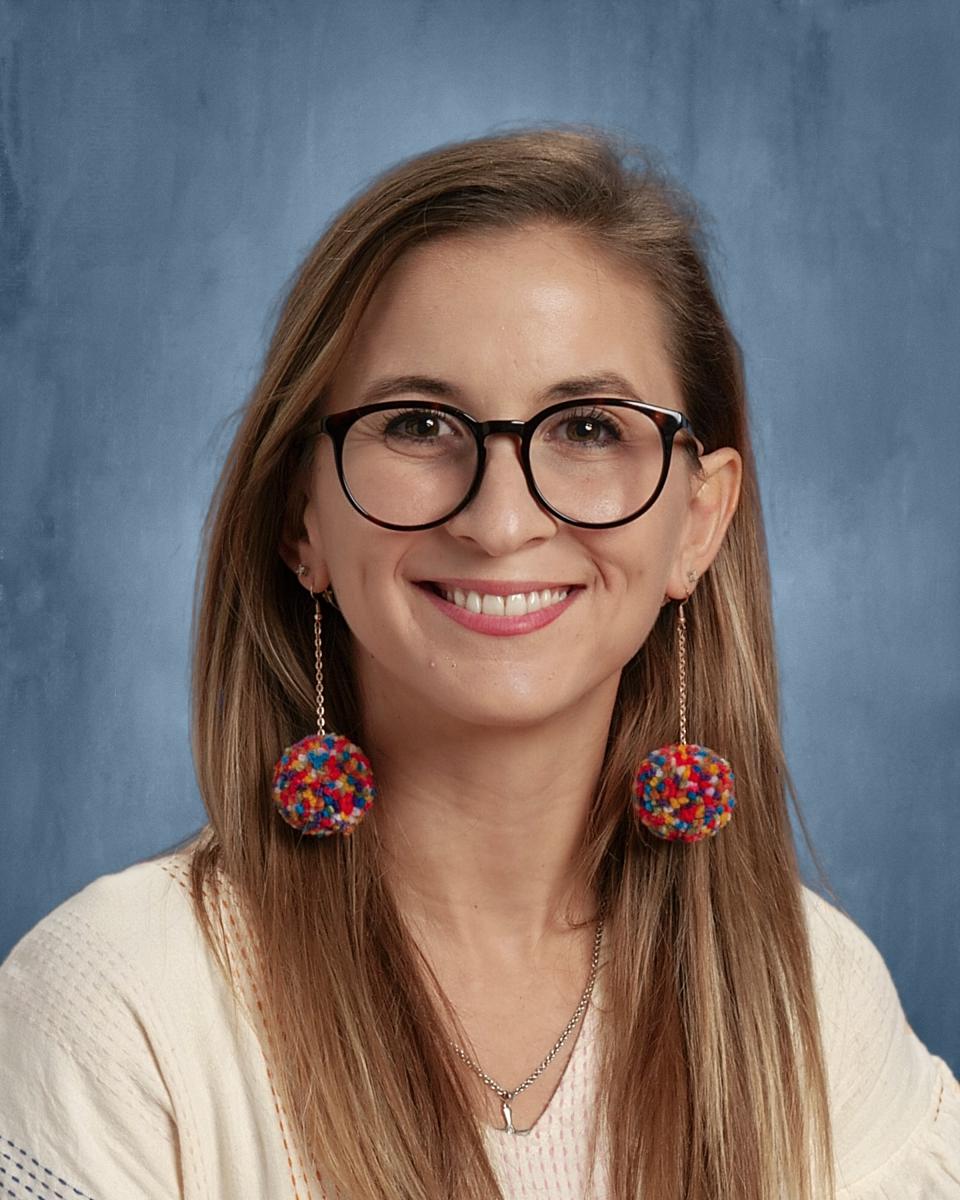 "I feel very grateful to be recognized as a LJ 2022 Mover & Shaker," said Jessica. "I love that because of the LJ, Librarian in the Huddle is being heard by other librarians and inspiring them to start this program on their own campus. So many librarians have reached out to me on Twitter and Instagram for more details and that makes me feel proud that more students are being reached. I am very thankful to all my professors and the program at UNT for always encouraging me and sparking innovation," she added.
This year, 41 individuals were recognized by the Library Journal and will join the ranks of over 1000 honorees recognized since 2002. Fitzpatrick has been awarded in the category of "Innovators" for her work that encourages student athletes to become more involved in reading and learning.
In Spring 2021, Jessica launched the "Librarian in the Huddle" book club in collaboration with her school's athletic department. Jessica says she was motivated to begin the book club after she reviewed her data and concluded that many of the student athletes were not visiting the library outside of regular class time. At her Title 1 school, Jessica says many of the students are "more than just students and athletes, they are working to put food on the table, watching siblings overnight, and often taking care of themselves on their own."
"I wanted to meet the kids where they were and not add stress to their plates, so I would go out on the football field and basketball court to have the book study," said Jessica.
Since launching the program, Fitzpatrick has noted an increase in the number of students who use the library and attend the library events - including the student athletes. She encourages other librarians who may want to start a similar program to "just remember why you are doing it, to get kids reading who aren't. Don't be afraid to act silly, the kids will love it at any age!"
Fitzpatrick is actively involved in many library associations. In addition to this award, her current accolades include the 2022 YALSA's MAE Award for Best Literature Program for Teens, the 2022 TLA Branding Award Winner for Reading Program, and the 2020 TLA Branding Award Winner for Community Engagement. She is also an AASL Inspire Special Event Grant recipient and a YALS contributor. She enjoys running, reading, and spending time with her two daughters and husband.
To read more about how Jessica is making a difference, visit her Library Journal's Mover and Shaker profile.
Published May 26, 2022.