The faculty and staff of the Department of Information Science mourn the loss of former faculty member, Dr. Kenneth L. Ferstl, who passed away on September 20, 2018 in Denton, TX.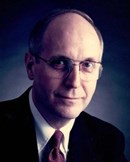 Dr. Ken Ferstl was appointed an instructor in the School of Library & Information Sciences in 1969, and taught at UNT for 20 ½ years. He served as a faculty member until his retirement in 1992, except for the years in the early 1970s when he studied at Indiana University- Bloomington, where he received the Ph.D. in Library Science in 1977.
Dr. Ferstl was married to his devoted wife, Sondra Mueller Ferstl, in Madison, Wisconsin while he studied for his Master of Library Science degree at the University of Wisconsin-Madison, which he received in 1967. They were a devoted couple and were married from 1967 until her death in 2012.
Ken's specialties in librarianship were cataloging and classification, public libraries, and young adult services. He was particularly active in the Texas Library Association, serving as Program Co-Chair for several of the annual conferences. He was a recipient of the UNT School of Library and Information Sciences Outstanding Alumni Award in 1989.
In 2005, the creation of the Kenneth L. Ferstl Endowed Scholarship was announced at the alumni reception during the Texas Library Association Annual Conference. The scholarship is awarded to students pursuing classification, adult services or public libraries specializations. At the alumni reception, Interim Dean, Samantha Hasting, recognized Ken and his wife Sondra, and noted that "Alumni of a certain age remember Dr. Ken's captivating cataloging, public libraries, and other courses, wicked finals, and generous support of his students."
Messages expressing condolences and fond memories of Dr. Ferstl have poured in from faculty, colleagues and alumni:
"When I joined the faculty at UNT, Ken was welcoming to me as a new professor. He was just delightful and each year was the hit of the Alumni Dinner at the Texas Library Association Annual Conference. He was popular with the student body and graduates." - Yvonne Chandler, Associate Professor, UNT
"Great person, great teacher, great loss. He will be missed. "
Jerilynn Williams, Houston, TX
"I'm sorry to learn of Dr. Ferstl's passing. He was an excellent professor. "
Rosario Garza - Princeville, HI
"This is sad news. I enjoyed working on TLA conferences with Ken. He will be missed."
Jeanette Larson - Rockport, TX
A graveside service for Dr. Ferstl will be held at 3:00 PM on Thursday, October 4, 2018 at Roselawn Memorial Park, Denton, TX.
The link to Dr. Fesrtl's obituary can be found on the Mulkey Mason Funeral Home Obituary page at http://www.mulkeymasondenton.com/obituary/kenneth-ferstl and in the Denton Record Chronicle - https://www.legacy.com/obituaries/dentonrc/obituary.aspx?page=lifestory&pid=190353479