Since 1950 the University of North Texas has observed the tradition of honoring accomplished and distinguished students, faculty, and staff. Honors Day is an important event in the life of the institution, and is co-hosted by the Division of Student Affairs and the Honors College. Twelve students enrolled in the Library Science and Information Science Masters and doctoral programs have been recognized and nominated by faculty to receive Academic Awards this year. Academic Awards recognize outstanding students who maintain a minimum GPA of 3.5. The recipients will be honored at the annual Honors Day Ceremony which will take place on April 26, 2019 at the UNT Coliseum from 3-5 p.m.
Please help us in extending Mean Green congratulations to the following students who have been selected for awards:
Haviva Avirom - Outstanding Student , Greater Los Angeles Cohort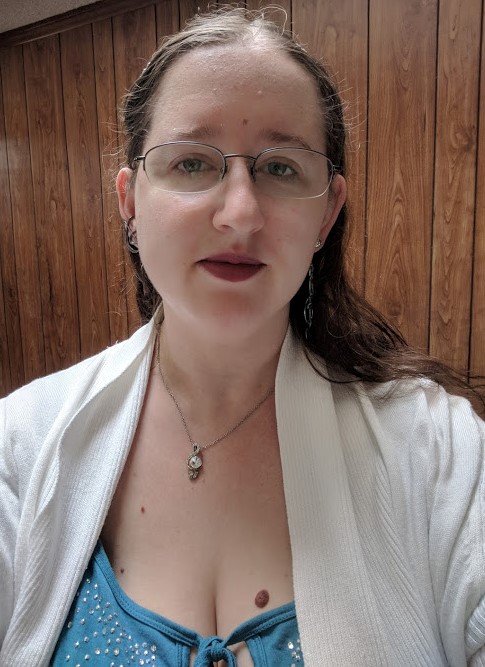 Haviva Avirom is a librarian and theatre-maker from Los Angeles, CA. She has a BA in Theatre from the University of Puget Sound, and an MA in Theatre History from the University of Victoria, British Columbia. Haviva served as the first archivist for the Literary Managers and Dramaturgs of the Americas professional organization and she regularly presents at LMDA conferences. She has also written papers and presented at a variety of conferences and conventions about gender and genre media. A lifelong Shakespeare scholar, she has worked as stage manager and dramaturg for numerous small theatre companies, while volunteering in technical services at her local library. Haviva is interested in broadening the field of study in information-seeking behavior research to include frequently underserved groups such as theatre-makers and members of the queer community, and in expanding diversity within libraries and library communities via improved subject access in cataloging.

Sarah Bowler-Hill - Outstanding Student, New Mexico Cohort

Michelle Farabough – Outstanding Student, Information Science Ph.D. program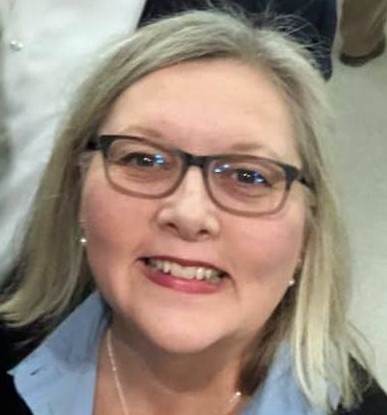 Michelle Farabough is an information science and knowledge management professional, completing her PhD in Information Science. Her dissertation—"R.I.P. PubMed Commons (2013-2018): Explanatory Case Study Research of the National Library of Medicine's Online Forum for Scientific Discourse"—focuses on information behavior in online communities, social network analysis, and scholarly communication as post-publication peer review. Michelle has a joint appointment as a teaching fellow and graduate research assistant with IS Assistant Professor, Dr. John Marino, and the Department of Biological Sciences.
Michelle holds senior-level credentialing from the Academy of Health Information Professionals (AHIP) and is a member of Phi Kappa Phi, Leadership Tulsa, the Medical Library Association, the Association of College and Research Libraries, and the American Library Association. She holds a Master of Science degree in Knowledge Management from OU and a Bachelor of Arts degree from the OU Gaylord College of Journalism and Mass Communication.
In addition to her academic positions at UNT, Michelle works for OU as an editor and communication specialist for the Gallogly College of Engineering Department of Telecommunication Engineering. She also serves as a knowledge management consultant for the Oklahoma Department of Transportation. Prior to starting KMRM (Knowledge Management Risk Mitigation) Consulting, LLC, she was principal at Farabough & Co., where she created custom multi-media marketing and communication solutions for universities, international corporations, and non-profit organizations.

David Farris - Outstanding Student, Houston Program

Celenia Graves – Outstanding Student – Library & Information Science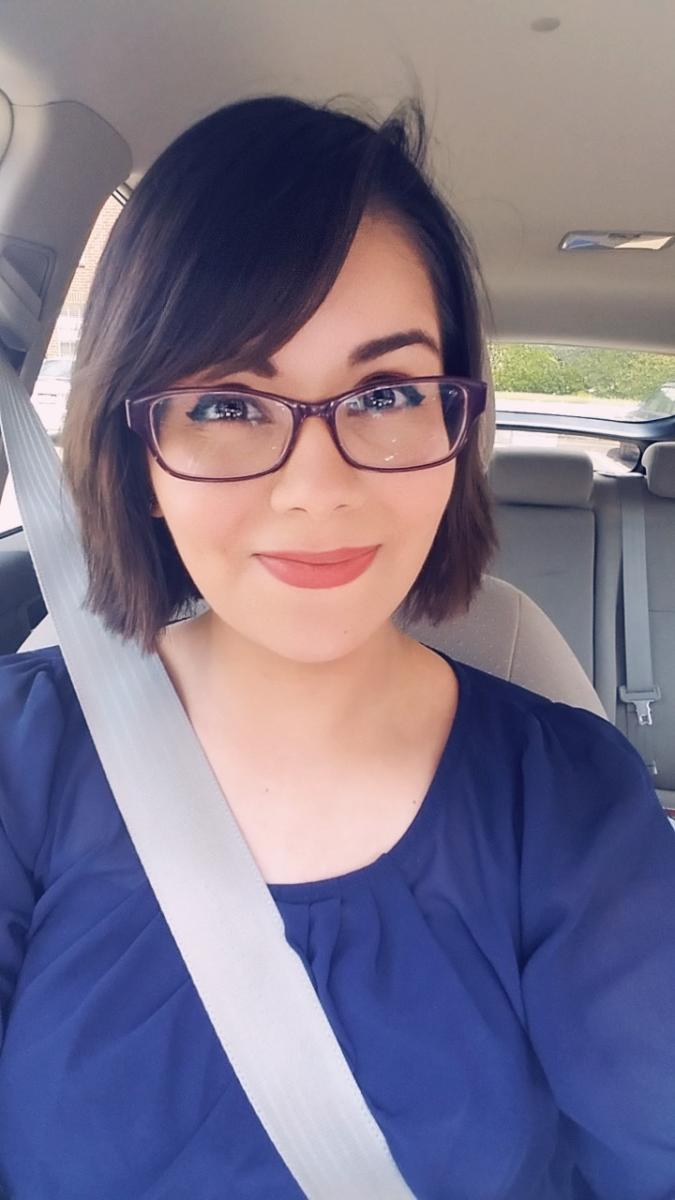 Celenia Graves is a graduate student in the General Library Science program and the Archival Certification Program. She graduates next year in May and plans on working in the academic field for archival or special collections. Celenia is also the Vice President of UNT's Library and Information Science Student Association (LISSA), and a member of the American Library Association, the Texas Library Association, and the Society of American Archivists. This past year provided a variety of challenges and opportunity for self-growth, so she is honored and excited to be awarded the Outstanding Student Award. She thanks her husband, family, and friends as well as Dr. Philbrick, Dr. Wang, Dr. Kinshuk, the LIS community, and UNT. She also sends thanks to everyone for their support and recognition!

Susan Hoover - Lis and Philip Turner Outstanding Student Paper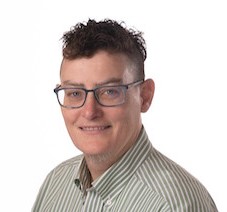 Susan Hoover is a first-year graduate student pursuing a MS in Library Science so she can embark on her dream career after having spent the past thirty years slinging code. In her current career in software development, she has inspected individual bits and bytes on a communication line, worked on a flight simulator used by the Air Force, and led the development of a component that has been used to forecast billions of passenger flight behaviors in the past fifteen years. By concentrating in information organization or archival studies, she hopes to take advantage of her software development experience to work at the intersection of cataloger, metadata librarian, archivist, and technologist. Fun fact: An author of a recreational mathematics book used Susan's solution to one of his puzzles in his book.

Sherry Marchand – Outstanding Student - Vermont, New Hampshire, Maine Cohort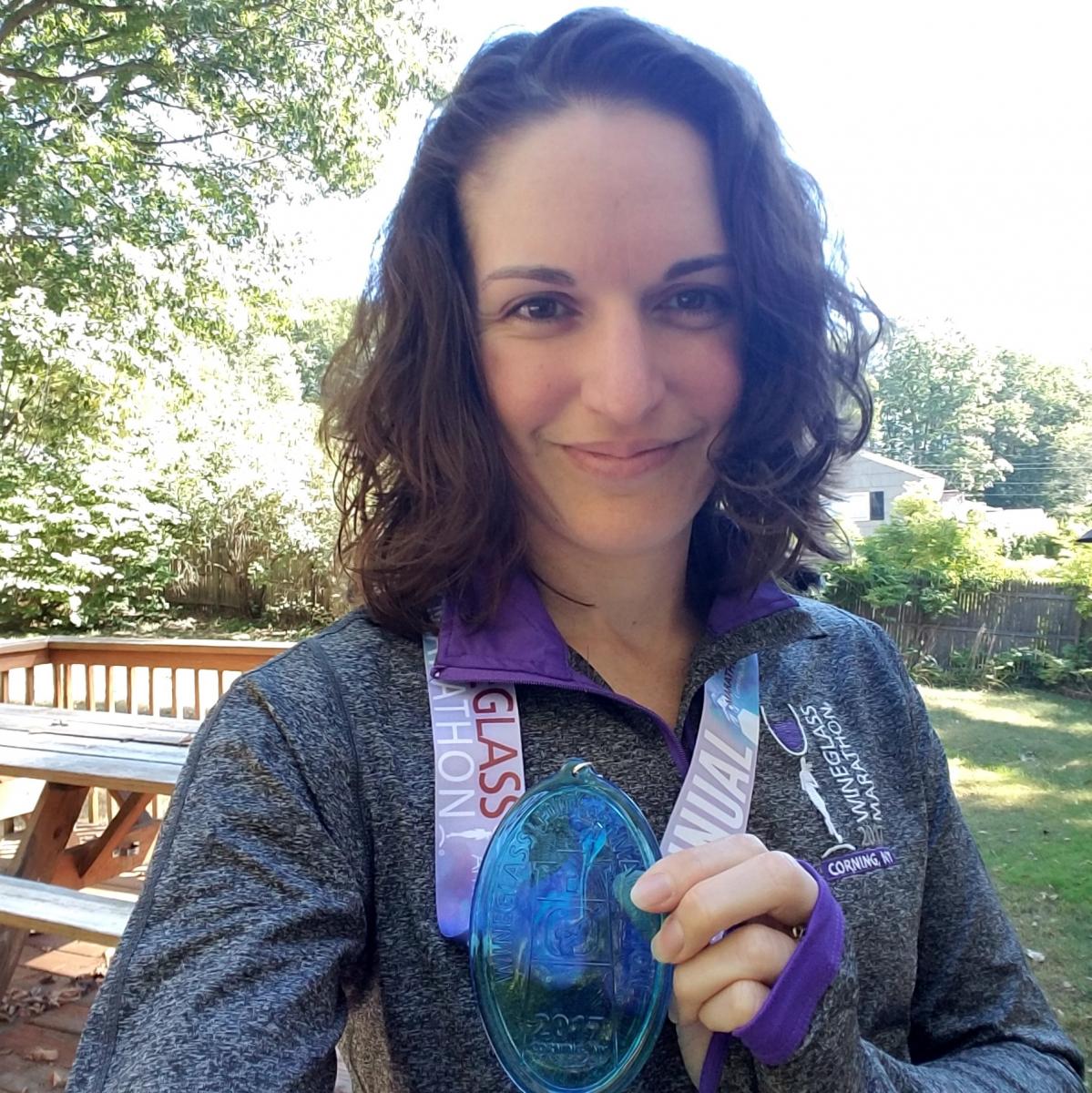 Sherry Marchand is in her second year in the Master's program and is part of the VT-NH-ME cohort. She lives with her husband and four children in Goffstown, New Hampshire. She has thoroughly enjoyed her courses in the program thus far. Sherry is aiming to earn a GAC in both Advanced Library Management and Storytelling with a desire to work in an Academic Library in a management or program coordinator position.
She earned a BA in Cultural Anthropology and English Writing at St. Lawrence University and spent four years living in Australia as part of a PhD program, working with Aborigines negotiating land rights with the Government. Life brought her back home, and she is currently a part time Stay at Home Mom. She spends much of her time researching and advocating for her two oldest children who are on the Autism spectrum and struggle with a range of learning difficulties. For the past 13 years, she has also been working at Geisel Library at St. Anselm College, mostly in Periodicals as well as in Reference and User Services. She works part time at night, but now that her kids are all in school, she hopes to return to work full time and becoming a librarian feels like the right move for her.
She enjoys reading, writing, and running, although she says she doesn't have much time for reading and writing beyond class work currently. As for running, she just completed a 20-mile race last month and have two marathons coming up in May and October, as well as a 200+mile RTB relay race scheduled for this coming year.

Nicole Meneses – Outstanding Student, San Antonio Cohort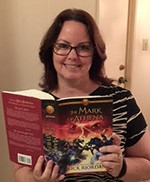 "Education is my calling," says Nicole. After teaching in the classroom for 22 years, Nicole Meneses made the best decision of her career when she enrolled in the UNT San Antonio Cohort. Getting her master's in Library Science allowed her to follow her dream of becoming a librarian. She has just completed her first year as an elementary school librarian in a public school, and can say without a doubt that she has the best job ever! She spends her free time as a Girl Scout Troop leader and as a religious education teacher at her church. When she is not teaching, she spends her needed family time with her husband of 23 years and 15 year-old daughter.

Katie Pierce-Farrier – Outstanding Student - Information Science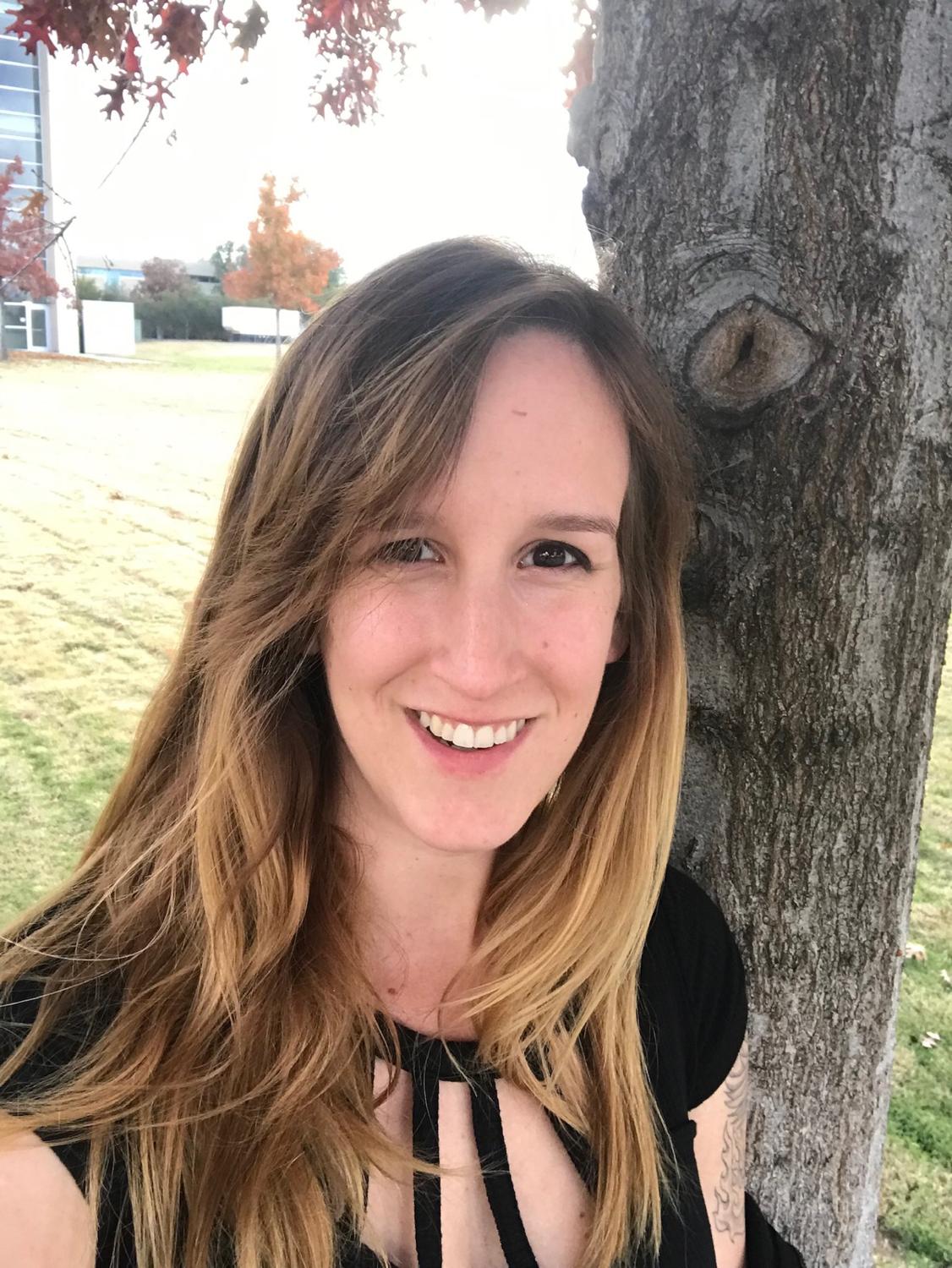 Katie Pierce-Farrier was born and raised in Arlington, TX. She completed her undergraduate degree at UNT, majoring in business and technical writing. She has a background in sales and customer service. She decided to go back to school to become a librarian because of her love for learning and she wants to help people pursue their passions. Katie is also the current president of the UNT Library and Information Science Student Association (LISSA) and encourages students to become involved. This semester is her last at UNT, and she is eager to start her career as an information professional, where she hopes to work in an academic or research library. To celebrate graduation, she will be visiting Portland for a week. In her free time Katie loves to paint, write stories, and rescue animals.

Ana Roeschley – IS Academic Excellence Ph.D. Award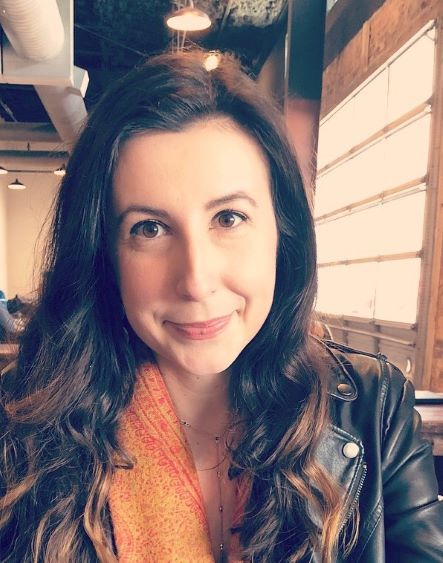 Ana Roeschley is a doctoral student in the Information Science program. After receiving her BA in English from the University of Texas at Austin, she went on to earn an MS in Library and Information Science and an MA in History from Simmons College. Before starting her PhD program, Ana worked as a librarian at Huston-Tillotson University. Currently in the third year of her PhD program, Ana is also the president of the UNT ASIS&T Student Chapter. She is also serving a 2-year tenure as an ASIS&T New Leader, an award and position given to new members of the organization who demonstrate leadership potential. Ana's research interests include collective memory, digital humanities, and participatory archival culture.

Diana Tippett – Outstanding Student, Virginia-West Virginia Cohort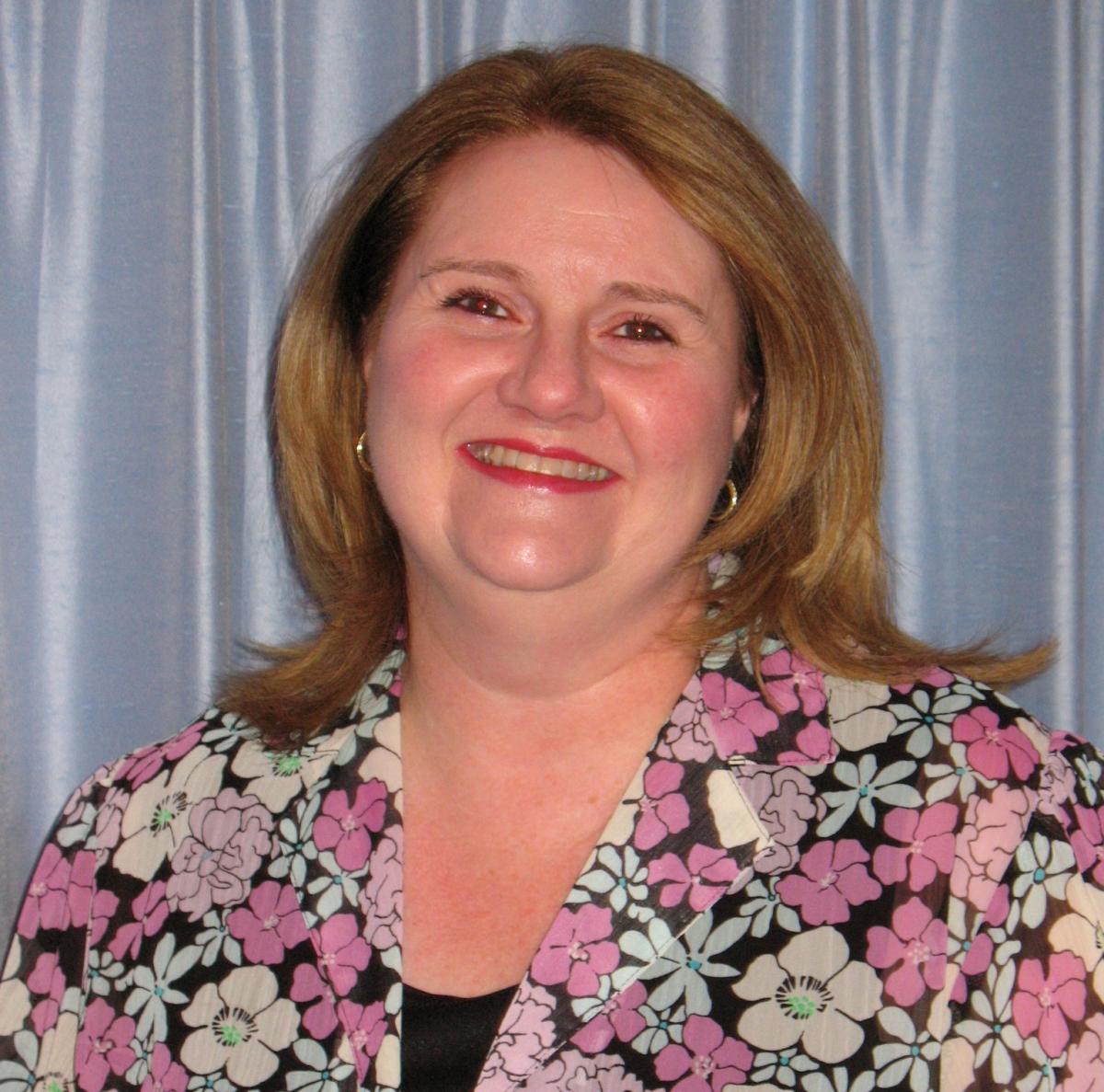 Diana Tippett is currently a student in the Master of Science in Information Science program with a concentration in Health Informatics. She earned her BS in Industrial Engineering and Operations Research from Virginia Tech, and has since spent many years in various work and volunteer positions as an Air Force spouse and mom. For the last five years, she has worked in the development office at George Mason University's Fenwick Library. She is looking forward to a future in the public health or consumer health advocacy field. One of the best experiences of her life was learning Russian and living in Kiev, Ukraine for three years. Having the opportunity to live there and travel throughout Europe was priceless!

Rodolfo Valdovinos - Outstanding Student, Nevada/Utah/SWIM Cohort