Angela Alvarado, an Information Science Ph.D. student with a concentration in Health Informatics, has been selected as the 2020 Health Care Social Work Leader of the Year by the Society for Social Work Leadership in Health Care (SSWLHC). The award recognizes a social work leader in health care who creates and implements innovative ways to improve the delivery of social work services.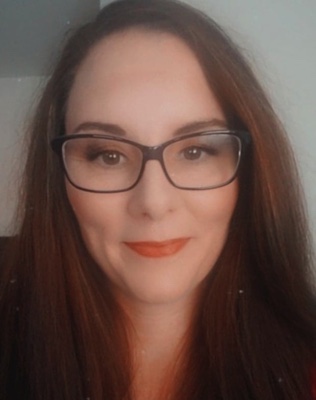 "It is an honor to receive this award. I am so humbled," said Alvarado. "Over the past twenty years, I have been blessed to work with so many amazing people, and to be recognized among my peers at the national level is an amazing life event for me."
Alvarado, who also has a Master of Science in Information Science from UNT and a Master's in Industrial/Organizational Psychology from Angelo State University has twenty years of experience working as a medical social worker. Alvarado, who admits that social work was not her primary focus when she set out on her academic path, says helping others in health care as a social worker is truly "her calling". The unexpected loss of her brother soon after she started college helped her to realize that calling. "That event changed the entire trajectory of my life and that's when social work found me," said Alvarado.
In her current professional role in the Hospice Division at Kindred at Home, Angela's job responsibilities include developing interventions to aid in symptom management associated with terminal illnesses for patients and providing support services for their families. In carrying out her professional duties Angela says her degree in Information Science has helped her along the way.
"My degree in Information Science has helped me to understand how to translate big data into a clearer understanding so that I can educate my peers and lead my team to reach our organizational goals," said Angela. "This, in turn, has led to improved communication, improved quality of life for my patients, and has allowed me to grow my career to new levels," she added.
"I've been able to incorporate aspects of Information Science into what I do professionally by utilizing various analysis techniques to review program outcome indicators to determine the appropriateness and effectiveness of patient/family organizational programs. These techniques have also helped me to analyze social work competencies for their effectiveness when mentoring other social workers within my organization," said Angela.
As a leader among her peers within the psychological department of her Dallas office, Angela is excited to have been tasked with the responsibility of developing a national social worker clinical excellence ladder program, which is a professional development program for social workers. The program will also help prepare social workers for APHSW-C certification which is the first evidence-based certification for social workers specializing in hospice and palliative care. It will assist almost 700 social workers located across over 40 states in the U.S.
Angela will receive the award at the Association's Annual meeting and conference to be held virtually from October 18-20, 2020. She will also be presenting at this year's conference on the topic "Information Seeking Behaviors of Community-Based Medical Social Workers: Social Media Presence in Resource Acquisition for Patients, Current Trends & Policies."
In addition to this award, Angela has also been the recipient of the Regional Social Worker of the year for 3 years with her employer. Angela says that her passion to help others while furthering her education has also served as motivation to her three adult daughters throughout their own academic journeys.
After completing her Ph.D., Alvarado says she hopes to continue to grow professionally within her organization, and to develop and disseminate their educational programs to their multidisciplinary workforce.