The Department of Information Science (DIS) is pleased to announce that its Master of Science in Library Science and Master of Science in Information Science program has received Continued Accreditation from the American Library Association. ALA accreditation indicates that the program has undergone an extensive external review and meets the ALA Committee on Accreditation's standards.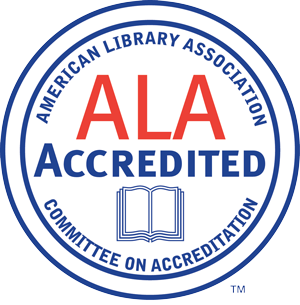 "We are thrilled to receive this wonderful news. The ALA reaccreditation demonstrates the high quality of our nationally ranked MS program with majors in Library Science and Information Science. With the support of the University and the College, the Department will continue to produce future leaders in the Information and Data Professions," said Jiangping Chen, department chair.
The decision was reached at the ALA/COA meeting in June, and was based on a Self-Study report, External Review Panel visit in March, as well as additional related reports, documents and meetings.
With eight concentrations offered, the Master of Science program prepares students to become leaders in the information science field. In recent years, the program has undergone major changes in response to the changes in the field, such as replacing the End-of-Program Exam with an ePortfolio requirement. This new requirement allows students to adequately apply and showcase their knowledge and abilities gained throughout their time in the program. The program is offered completely online, or through a blend of online and face-to-face courses.
" I am very pleased with the decision of the American Library Association approving reaccreditation of our library science and information science programs," said Dr. Kinshuk, dean of the College of Information. "This aligns well with the "student first" focus of the department and college, as well as the high quality of the curriculum. It also demonstrates the passion and dedication our faculty and staff have towards ensuring success for our students. I also thank our students, alumni and department advisory board members for their continued support."
This reaccreditation status is vital as an ALA-accredited masters degree is a requirement for most professional positions in the library and information science field. The ALA review process takes place every seven years. The masters program has received continuous accreditation since 1965.
The department wishes to acknowledge and thank all those who assisted with the reaccreditation process.

Published July 2, 2020.