Associate Professor, Dr. Jennifer Moore will be a keynote speaker at the 2021 American Association of School Librarians (AASL) Annual Conference. She will join her research colleague Dr. Joe Sanchez, Professor of Library and Information Studies at Queens College in closing the conference.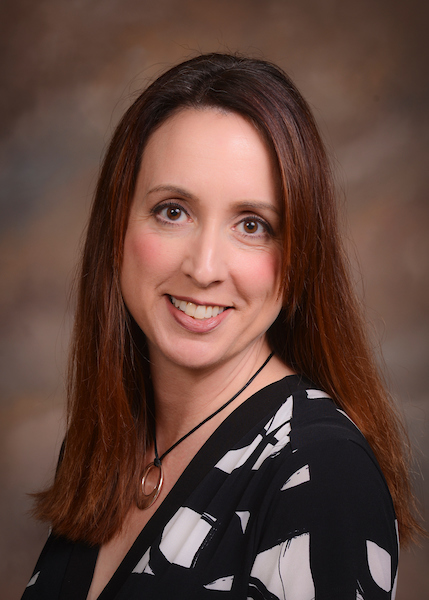 The AASL National Conference, which will take place October 21-23, in Salt Lake City, Utah is the only national conference dedicated exclusively to the needs of school librarians and their roles as educational leaders. The conference attracts over 2,000 school librarians from all over the country and offers opportunity for networking and professional development through over 120 educational sessions.
During the closing session, attendees will engage in an interactive experience, reflecting on the conference itself, exploring the current realities of school libraries and school librarians, and identifying the profession's critical and innovative next steps.
"I'm excited about facilitating this experience because it will be a unique approach to a closing session," said Moore. "Although Dr. Sanchez and I will technically be leading the discussion, the conference attendees will be active participants, sharing their perspectives about how our profession can move forward after the chaos and confusion that required them and their school communities to repeatedly and unexpectedly pivot during the past 1.5 years, re-examining what school librarianship is and should be. Where are we and where are we going as a collective, and how are we getting there?"
Moore joined the Department of Information Science in the spring of this year and teaches school librarianship courses. She is a faculty fellow in the American Library Association and Google joint project, Libraries Ready to Code, as well as an invited judge representing Texas Congressional District 26 in the 2019 and 2020 Congressional App Challenge. She has received several awards for teaching and advising as well as research grants from the Institute of Museum and Library Services. Her research interests include areas such as computational thinking in LIS curriculum and evidence-based practice in school libraries.
The American Association of School Librarians is a division of the American Library Association. For more about AASL and the annual conference, visit the AASL website.

Published August 5, 2021.