The Department of Information Science is saddened to share the loss of Dr. Elizabeth Figa, former Associate Professor who passed away on July 31, 2020 in Bloomington, IL.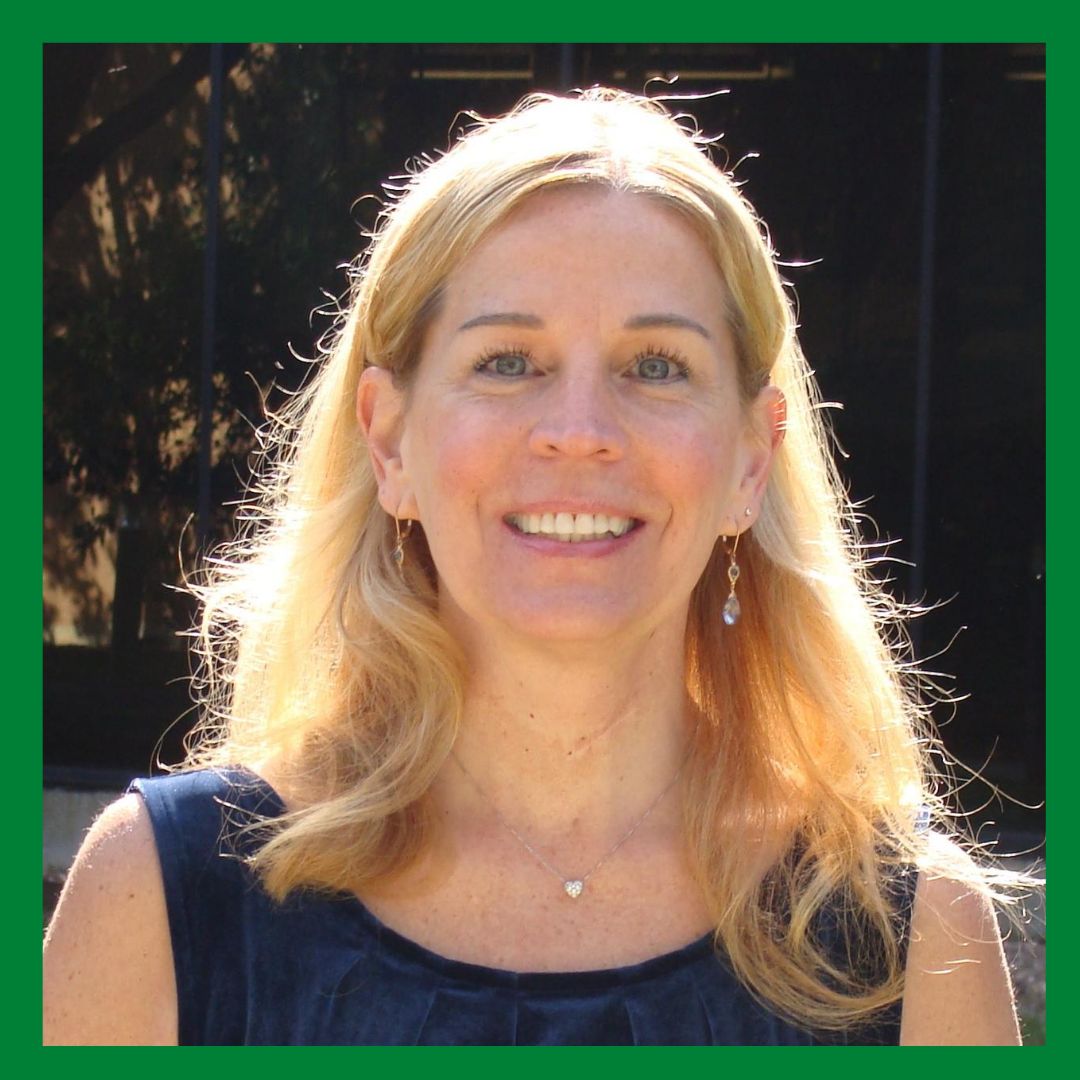 A native of Norwood, MA, Dr. Figa was a performer of stories since she was a child. She was an ethnographer as well as an information scientist. Her interest in cultural phenomena influenced both her research and the courses she developed and taught when she joined the Department of Information Science (formerly the School of Library and Information Sciences) as an Assistant Professor in 2000.
Dr. Figa became well known for her graphic novels and comic course during her time at UNT. However, it was her popular INFO 5440 - Storytelling for Information Professionals course that was groundbreaking. It was the first storytelling course in the nation to be 100% asynchronously online. In addition, Dr. Figa also developed the Graduate Academic Certificate in Storytelling.
Dr. Phil Turner, Dean of the School at that time recalls expressing doubt about being able to capture the same storytelling energy in a virtual environment when Elizabeth raised the idea of offering the storytelling course online.
"Well, Dr. Figa proved me wrong," said Turner. "She did so by employing cutting edge technology to enable students to create and share stories, as well as maintaining strong connections with each student. She never stopped experimenting and improving her classes," he added.
Her students remember her as a passionate and organized educator. Information Science Adjunct faculty, Dr. Tonda Bone, who worked with Dr. Figa as a Teaching and Research Assistant says she was "a student-centric teacher that created well-structured and organized online courses, and her courses were known for having a highly engaged professor and teaching team."
Dr. Figa earned a bachelor's degree in Nursing from DePauw University and a master's degree from Illinois State University, before earning both her master's and doctorate in library and information science from the University of Illinois at Urbana-Champaign. Some of her research subjects expertise included Storytelling as Information Science, Online Performance Technologies and Pedagogy, and Information Seeking Behavior.
She was one of the founding Editors of Storytelling, Self, Society, an interdisciplinary journal that invites scholarship addressing topics related to Storytelling.
Figa was actively involved with Beta Phi Mu, the international library and information studies honor society, having been inducted into the Alpha Chapter of Beta Phi Mu at the University of Illinois. She served on the board of Beta Phi Mu and was the first recipient of the Beta Phi Mu Eugene Garfield Doctoral Dissertation Fellowship. She served as the Faculty Advisor for the UNT Chapter – Beta Beta Nu - for over 10 years, enthusiastically orchestrating events and encouraging student participation.
In addition to her work with Beta Phi Mu, she played an active role in several professional associations and served on committees for the American Library Association, Texas Library Association, and the National Storytelling Association.
In 2009, her service on the Evaluation of Teaching Committee earned her the Provost's Award for Extraordinary Professional Service to UNT. She was also the recipient of the University of North Texas Outstanding Online Teacher & Online Course Award in 2005.
Dr. Figa retired from UNT in 2018. In addition to her love for performing stories, she enjoyed ballroom dancing, running marathons and half marathons and being a grandmother.
Affectionately known as "E" by many, Elizabeth is remembered as a passionate and excellent professor:
"Elizabeth was my mentor and my friend", said Tonda Bone. "While I learned much in my time as E.'s longtime doctoral TA and research assistant, I am most appreciative and indebted to her for two things: She introduced me to the many communicative nuances of story and storytelling, and she showed me how to be a good online teacher with an organized, effective distant learning course. E.'s presence remains in her foundational INFO 5440 course, and her influence is felt in all courses I develop and teach."
"Dr. Figa exemplified a commitment to students that was a hallmark of the program. She knew the "story" of each of her students and served as their advocate if problems arose," said Dr. Turner.
The faculty and staff of the IS Department offer our sincere condolences to Dr. Figa's family. Additional information about funeral services and family may be obtained from Dr. Figa's obituary.