It is with deep sympathy that we share the loss of faculty member Dr. Yvonne Chandler, Associate Professor who passed away on August 8, 2020.
Dr. Chandler, whose teaching philosophy and goals rested on the idea of preparing students to "adapt theoretical implications to fit practical applications" dedicated her time and energy to teaching and service in many ways to the Library and Information Science (LIS) profession.
Her career began in Atlanta, GA where she worked as an Intern at the Atlanta/Fulton County Public Library, and later held a position as Head Law Librarian at a law firm after completing both her Master's degree in Library Science and a Bachelor's degree at Clark-Atlanta University. She earned her Ph.D. in Information Studies from the University of Michigan in 1995.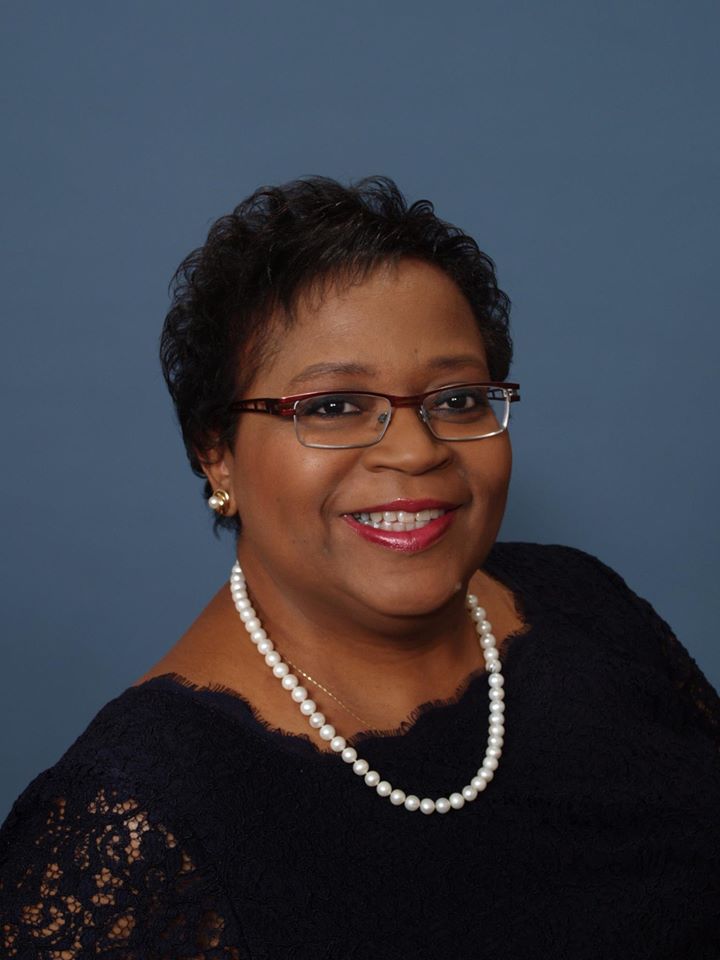 Dr. Chandler joined the department as an Assistant Professor in 1993 and became the director of the Law Librarianship and Legal Informatics program.
She also served as director for several out-of-state cohorts for the Master's in Library Science or Information Science program and found joy in encouraging and recruiting prospective students to pursue their educational dreams. Throughout their journey, she served as their advisor, encouraging, and helping students to shape their professional careers. She placed great effort into organizing onsite institutes, social events, and recognition ceremonies in an effort to maintain a community amongst her students and to celebrate and recognize students' accomplishments.
Her passion for law librarianship transferred to her active involvement in the American Law Librarian Association (AALL) for over 40 years. She is a founding member of the Black Caucus of AALL. In June of this year, she was awarded the Association's highest honor, the Marian Gould Gallagher Distinguished Service Award. DIS alumna, Dawn Smith, who showed support in nominating Dr. Chandler said of her receiving the award "Servant leadership is why she won this award. She invested time in each person that she impacted in our professions and she has left behind a legacy of caring, empowerment, and encouragement that we can continue to share with those who come into librarianship after us."
Dr. Chandler was also the recipient of the Joseph L. Andrews Legal Literature Award in 2019 for the publication "Celebrating Diversity: A Legacy of Minority Leadership in the American Association of Law Libraries " that she co-authored with her colleagues.
She was also very involved with the Texas Library Association and was proud to have served as President from 2013-2014. She often presented on the topic of diversity and LIS education at conferences and was always eager to spend time in the Department's booth, greeting alumni and students who were excited to see her, as well as recruiting prospective students.
In 2016, she was honored to be recognized for her accomplishments in promoting the status of African American librarians in the LIS profession by becoming the recipient of the DEMCO/ALA Black Caucus Award for Excellence in Librarianship.
Passionate about LIS education, particularly for students of color and first-generation college students, Dr. Chandler received several federal grants totaling over $4M dollars to support education for the pursuit of master's degrees in library & information science. Two of her major grants were her Institute of Museum and Library Services (IMLS) grants – the Laura Bush 21st Century Librarian programs – LEAP: Library Education for the American Pacific: A Project to Strengthen Libraries in the US-Affiliated Pacific Islands that she received in 2010 and 2015. These grants provided full tuition scholarship opportunities for Pacific Islanders living and working in the USAPI and became known as the LEAP I and LEAP-II Cohort Program.
Dr. Chandler will be remembered for her commitment to providing a solid education to her students, her mentorship, and her profound dedication to the LIS field.
"Dr. Chandler's commitment to impact the quality of library education and have diversity in the workforce of the library profession was evident in all her professional activities. This was clearly demonstrated with her IMLS grants. Her presence was felt beyond UNT, as she gave us visibility at state, national, and international professional associations". – Dr. Ana Cleveland
"I am deeply saddened by the loss of a colleague. I am honored to have known Yvonne as UM alumni and as a collogue working with her on UNT Projects and out of state cohorts. Our fond memories of Yvonne should bring comfort to all those who worked with her traveling to recruiting events and LIS conferences. Her hard work, commitment to UNT, passion and devotion to her students will remain as part of her legacy". – Dr. Suliman Hawamdeh, Professor and former Department Chair.
The faculty and staff of the IS Department offer our sincere condolences to the family of Dr. Chandler. Additional information about funeral services and family may be obtained from Dr. Chandler's obituary.