The Department of Library & Information Sciences wishes to extend congratulations to all the students who were award recipients at UNT Honors Day! Since 1950, the University of North Texas has observed the tradition of coming together each academic year to honor accomplished and distinguished students, faculty, and staff. Honors Day is an important event in the life of the institution and is co-hosted by the Division of Student Affairs and the Honors College. The recipients were honored at a ceremony held on Friday, April 1, 2016 at the Murchison Performing Arts Center.
Lola Obamehinti - Outstanding Ph.D. Student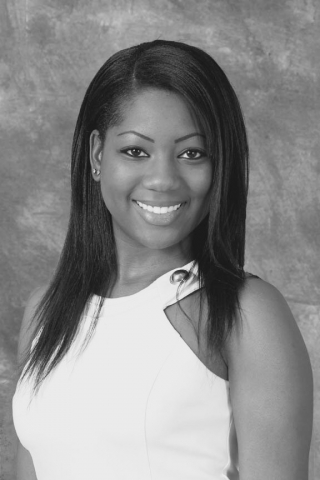 Lola Obamehinti is working on her Ph.D. in Information Science with a concentration in Cyber Security. In addition to working as a consultant, she is a Graduate Research Assistant for Dr. Hawamdeh, Chair of Department of Library and Information Sciences. Currently, Lola is the Assistant Editor of Journal of Information & Knowledge Management. Some of the other awards received while being in the Ph.D. program includes the UNT LIS Excellence Scholarship, UNT Graduate Assistantship Tuition Scholarship and the Denton branch of AAUW (American Association of University Women) Graduate Scholarship. Upon completion of the Ph.D. program, Lola intends to keep working as a consultant or become a professor.
Marwah Halwani - Outstanding Ph.D. Student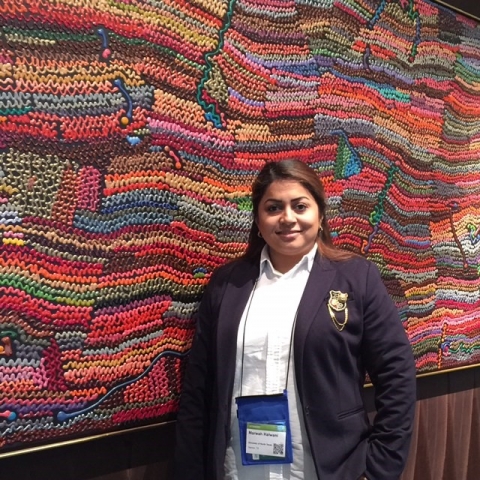 Marwah is an international Ph.D. student in the IS program from Saudi Arabia. Her areas of concentration are Information Theory and Design and Information Policy and Management. In 2002, she received her Bachelor's Degree in Accounting from King Abdulaziz University, Jeddah, Saudi Arabia. In 2007, Warwah earned a Master's Degree in Information Systems from Marshal University, WV. After completing the graduate degree, she worked at Dallah Albarkah Holding Co, Jeddah, Saudi Arabia as an Oracle System Developer. In 2010, King Abdul Aziz University employed her as a lecturer in Management Information Systems. Marwah received the 2015 Best Graduate Student Paper Award at the Southwest Decision Science Institute annual meeting; nominated as a 2015 semifinalists INFORMS annual meeting poster competition; presented an abstract at the Decision Science Institute 2015 annual meeting.
LeAnn Boyce - Outstanding Master's Student in Library Science Award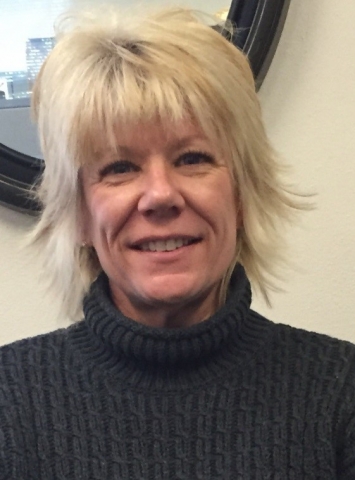 LeAnn Boyce is receiving her Master's in Information Science through UNTs College of Information. LeAnn has been attending college for the last ten years while maintaining a 4.0 GPA. In 1988, she received an associate degree in Respiratory Therapy. LeAnn returned to school, finishing her bachelor's degree at Texas Woman's University. She also obtained a master's degree in government at TWU. LeAnn's focus is in Health Informatics. She will be continuing her education in the Ph.D. program here at UNT in Interdisciplinary Information Science with a focus in Health Informatics.
Ann Duarte - Outstanding Master's Student in Library Science Award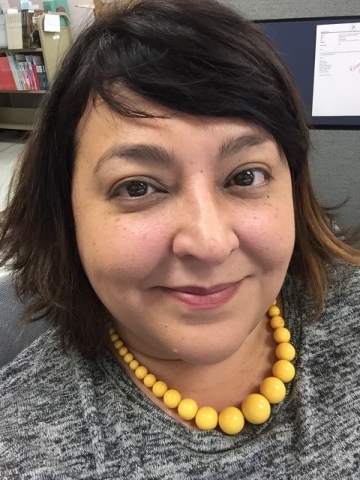 Ann Duarte has worked as a paraprofessional in public libraries for over 20 years. In 2013, she decided to return to school and apply to UNT's Master's program to obtain her M.S. in Library Science. Ann was the Vice President of the Los Angeles cohort LISSA from 2013 - 2015, a two-time recipient of the California State Library PLSEP Grant and will be graduating in the summer of 2016. Ann's degree has already paid off. She recently accepted her first professional position as an Adult Services Librarian at Buena Park Library District.
John Martin - Outstanding Master's Student in Houston Program Award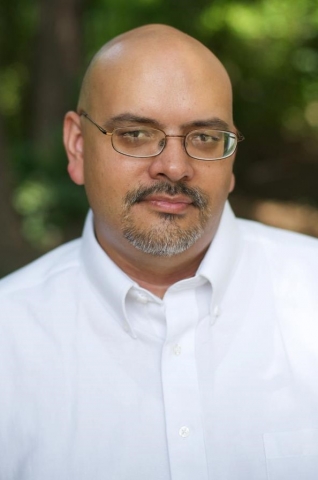 John Edward Martin is a former English professor and high school teacher who recently graduated from the UNT Library & Information Sciences Houston Program with his Master of Science in Library Science degree. He previously earned a bachelor's degree in English and Religious Studies from Rice University in Houston, and a doctorate in English from Northwestern University in Evanston, IL. Before pursuing his Library Science degree, he taught American literature and writing at Wake Forest University, Louisiana Tech University, St. John's School, and San Jacinto College. During his time in the UNT Houston Program, he served as the Houston Program Student Coordinator, working with Dr. Ana D. Cleveland, director of the Houston Program and the Houston LISSA officers to help organize Houston-area program activities, attended two TLA conferences as a UNT student liaison, and earned two national diversity scholarships from the ALA Spectrum Scholars program and the ARL IRDW Diversity Scholars Program, respectively. He now hopes to pursue a career in an academic library as an instructional or liaison librarian.
Marlon Hernandez - Outstanding Master's Student in Los Angeles Cohort Award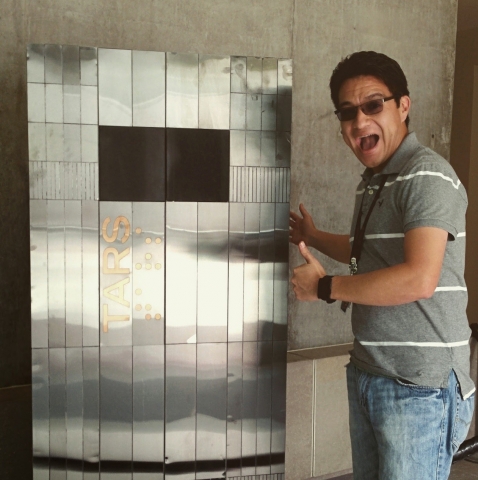 Marlon, a recent graduate with a Masters in Information Science and a Graduate Academic Certificate in Digital Content Management, is an Information Science Technician at the Jet Propulsion Laboratory where he helps patrons throughout the steps of their research, hangs out with robots like TARS, and deals with temperamental 3D Printers. Outside of the library world, he loves to run and drink craft beer, both of which are the bulk of his Instagram photos.
Adrea Lund - Outstanding Master's Student in Nevada/Utah Cohort Award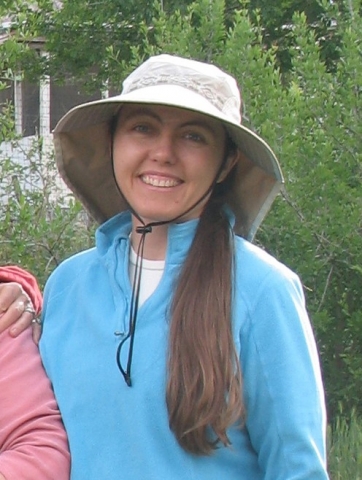 Adrea Lund is passionate about the roles that libraries can play in people's lives. The Grand County Public Library (GCPL), where Adrea has worked for the last 10 years, empowers community members with information and helps them to enrich their lives. Adrea began at GCPL as a full-time Library Assistant in 2005 and served as the Head of Adult Services from 2007 until January 2014. When Adrea is not working on coursework or staffing a public service desk at GCPL she loves playing with her young son, working on her family's vegetable farm, reading (currently massive quantities of picture books), cooking and hiking. Adrea believes it is important for libraries to constantly reshape themselves to better serve the needs of their communities. She works part-time in Moab, UT while simultaneously earning her master's degree.
Kristy Floyd - Outstanding Master's Student in ELMS Cohort Award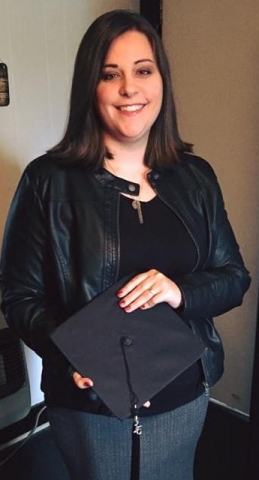 Kristy Floyd is from Little Rock, Arkansas and married for nine years with a five year old son, Brenley. She is active in church and will be journeying to Peru in July doing missions work. For the past eight years Kristy has been a classroom educator in rural districts within the state of Arkansas after receiving her Bachelors of Fine Arts in Creative Writing and English Education from Arkansas Tech University in 2007. Through multiple scholarships, she will complete the master's degree focusing on School Librarianship through the ELMS Cohort 2015 with a 4.0 GPA. She holds teaching licenses in both Texas and Arkansas. She is looking forward to becoming a library media specialist within an Arkansas district, focusing on the development of partnerships with in-classroom teachers and enhancing educational use of technology inside and outside of the classroom to develop students as leaders.