Inspired by a Department of Information Science alumna, Diane Gill began her professional journey in the Library and Information Science field and hasn't looked back since then. In fact, her love for libraries, learning, and her desire to share her knowledge with future librarians led her to continue her education and she is now completing her Ph.D. in Information Science with an area of interest in Information and Behavior. When asked to explain how she found her way into school librarianship, Diane says "It is one of those serendipitous events."

Diane is currently a teacher-librarian for DeSoto ISD and an Assistant Professor of Professional Practice at Louisiana State University. She has more than 15 years of curriculum writing, teaching and learning experience. For School Library Month, Diane shared with us on the topics of her research and the value of school librarians.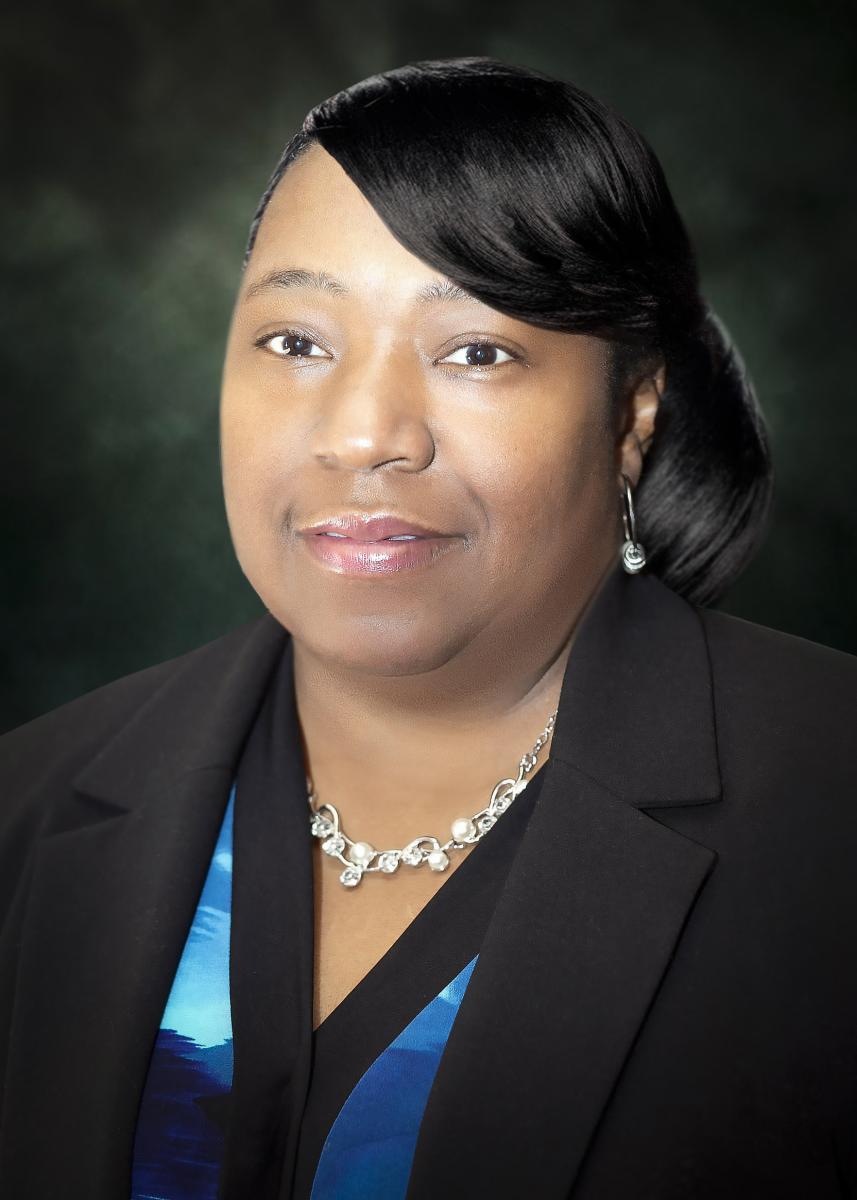 DIS: How did you develop an interest in School Librarianship?
DG: I happened by chance into the field of library science, while working as a classroom teacher in a district primarily educating underserved populations. While teaching ELA/R in middle school, my school librarian, a graduate of the UNT LIS program, partnered with me to create innovative and engaging literacy-based lessons for learners. Her knowledge, expertise, and enthusiasm inspired me! Mrs. Frazier approached me about considering the field of library science and encouraged me to enroll in UNT's MLIS program. Mrs. Frazier became my UNT practicum mentor and continues to provide encouragement as I move through the Ph.D. program.

DIS: Why do you think School Librarians are important in schools and the community?
DG: School librarians empower students to become lifelong learners and critical thinkers. We provide, promote, and facilitate student use of information towards discovering new knowledge that can be channeled towards positively impacting the world in their own, unique way. The school librarian provides a safe, physical place where learners can freely access information, find new discoveries, and freely share without fear of adverse consequences or censorship. School librarians are important because we contribute directly to student and school success. We provide critical services by supporting the academic, physical, and emotional needs of our campus community by providing information, resources, creating relevant programs, and purposeful activities that address their needs and interests.

DIS: As a School Librarian, what do you love most about your job?
DG: I currently work with the DeSoto ISD library program helping each student excel and achieve maximum potential by fostering a love of reading and promoting the effective use of information and technology. As a school librarian and a frontline advocate for school libraries, I have the best job on campus! I can spotlight the library, interact with, and assist every learner, educator, administrator, parent, and stakeholders in the community. I impact lives daily by providing access to multicultural and diverse information and purposefully design platforms that encourage exploration while providing academic and emotional support for every learner and educator. Through collaboration, the library media faculty partners with the larger DeSoto ISD community to empower students in becoming lifelong learners, responsible citizens, and industrious problem solvers.
DIS: What led you to pursue your Ph.D.?
DG: I am pursuing an IS Ph.D. because I want to contribute to the research field of library science. As a lifelong learner, I am intrinsically motivated to further my studies in hopes of sharing new knowledge and experiences with future school librarians.
DIS: What special projects/research relating to your work have you been working on?
DG: I am currently researching two areas:
School Library Trends (virtual libraries and learning commons). The purpose of the ethnographic study is to introduce challenges to the school library and its patrons during a catastrophic event and how those challenges were addressed to continuously meet the needs of the learning community.
Information Resources through the lens of equity and access and school library collection development. The purpose of this study is to address equity and access in underserved populations in public school libraries. The study looks at educating administrators, funding issues, technology limitations, and applications.
DIS: What have you enjoyed about the program?
DG: I have enjoyed the weekly Ph.D. IS Brown Bag events sponsored by the Department of Information Science which are intellectual conversations with fellow researchers and practitioners in the library field. I also appreciate the promotion of student research development and opportunities to participate in information and research symposiums such as MIRS. I have enjoyed working with my dissertation committee, including master professor Dr. Daniella Smith, and committee member and GSA Supervisor Dr. Tricia Kuon, and appreciate their time and investment guiding me through the scholarly process of school library research. They have been instrumental to my success in the program.