The Information Science PhD program received an award at the Institutional Effectiveness (IE) Award Ceremony, hosted by the UNT Office of Accreditation on November 19. Dr. Daniella Smith, associate professor and associate director of the IS PhD program was awarded the IE Celebrity Award for the IS PhD program's demonstration and strong commitment to institutional effectiveness practices. Award winners go beyond mere compliance, and show dedication to continuous improvement at UNT.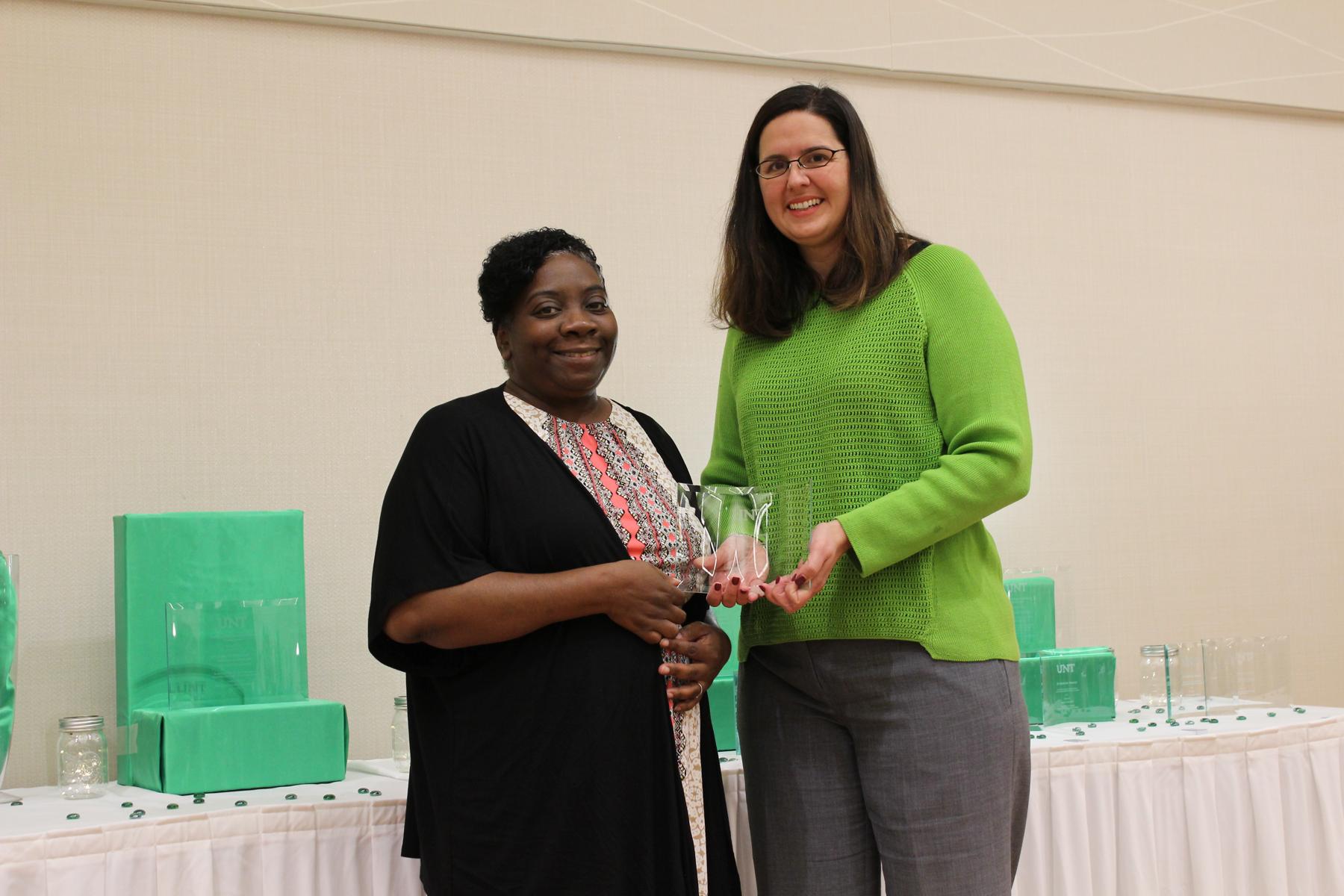 "We are very proud of receiving this award. We strive for excellence and we appreciate being honored for our efforts," said Smith.
The Institutional Effectiveness (IE) process at UNT focuses on improving UNT's student learning outcomes and services, while increasing student success and institutional quality.
UNT has built IE plans for degree programs and academic departments; as well as administrative, academic and student support, research, and public service units. Through these plans, UNT documents expected outcomes, extent to which outcomes are achieved, and provides evidence of seeking improvement based on analysis of the results. This is documented through Improve (formerly TracDat), the university–wide database.
Established in 1982, the UNT Information Science PhD program is one of the largest programs in the discipline in the United States. Interdisciplinary in nature, the program emphasizes the interrelationship of the economic, social, cultural and technological aspects of an evolving information society.
Since its inception, the IS PhD program continues to see strong enrollment, while continuously seeking to improve course offerings and expand research areas. With seven concentrations, students are encouraged to embrace the multi-faceted nature of information science, and focus their expertise and skills in cutting-edge areas of information science that cross disciplinary boundaries.